As if I don't have enough hobbies, I also love to read. So much so that I spent a total of 7 years studying literature. Nowadays, I am always reading at least 3 books. I have 3 categories for my books: books read for fun, books read for literary merit, and books read for posterity. Each week, I'll show the books that I finished the previous week and "grade" them according to my wildly biased opinions.
Hollywood
by Gore Vidal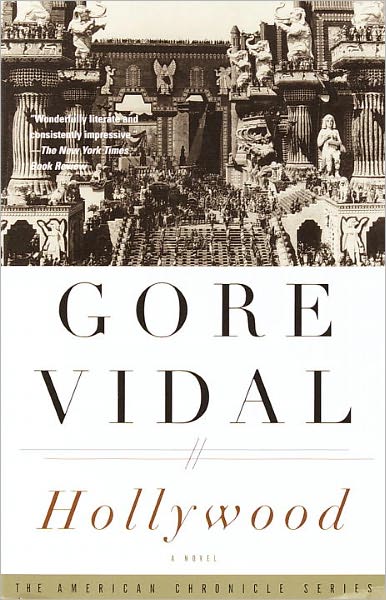 It is 1917, and President Woodrow Wilson is about to lead the country into the Great War in Europe. In California, a new industry is born that will irreversibly transform America. Caroline Sanford, the alluring heroine of Empire, discovers the power of moving pictures to manipulate reality as she vaults to screen stardom under the name of Emma Traxler. Just as Caroline must balance her two lives—West Coast movie star and East Coast newspaper publisher and senator's mistress—so too must America balance its two power centers: Hollywood and Washington.
My take:
I'm not going to lie. I only read this book because Gore Vidal is a famous author and I liked the cover. I thought it moved really slowly and he must have assumed the the reader had read the previous novels in the series, which I had not.
My recommendation:
It's not a bad book, but if you're going to read this, read the other novels in the series first.
The Pursuit of Love and Love in a Cold Climate
by Nancy Mitford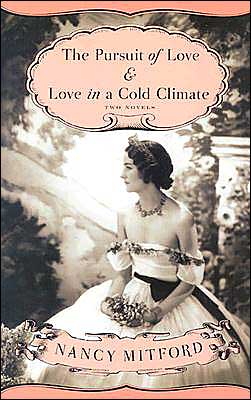 The Radletts of Alconleigh occupy the heights of genteel eccentricity, from terrifying Lord Alconleigh (who, like Mitford's father, used to hunt his children with bloodhounds when foxes were not available), to his gentle wife, Sadie, their wayward daughter Linda, and the other six lively Radlett children. Mitford's wickedly funny prose follows these characters through misguided marriages and dramatic love affairs, as the shadow of World War II begins to close in on their rapidly vanishing world.
My take:
Nancy Mitford is one of my all-time favorite authors. I have almost every book she ever wrote, including a bunch of first editions. That's how much I like her writing. This is probably the 5th time I've read these books, and I found it as funny and nostalgic as ever.
My recommendation:
Definitely read it if you like humor and sarcasm.
Last, but not least...
I'm always looking for new books to read, even though I literally have a stack of 20 waiting for me at home. Tell me what you think I should read next!